Modern sensor systems have become indispensable for material analysis and process control.
In the latest machines, multiple sensors record the tool and workpiece displacement. The sensor signals are processed by the machine control and are subsequently transferred into commands. Although large varieties of sensors are available on the market, specially designed sensors are needed for many applications.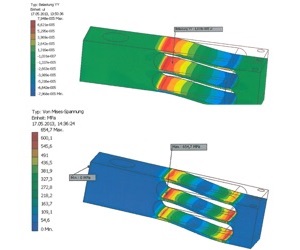 We are experts in the development of customized sensor solutions for load, displacement and temperature measurement. We support our customers in the field of sensor technology in design, positioning and construction as well as software integration.