The manufacturing process determines the product properties. With the correct interaction of individual process steps (such as casting → extruding → heat treatment), a product with desired features will be the result at the end of the production chain.
To meet the requirements of today's forming processes, we support our customers in developing new process strategies, design of new processes and optimization of existing processes.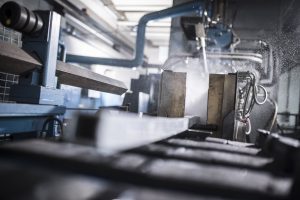 In the development, optimization and adaptation of processes, we always consider available potentials arising from the current state of the art in the field of mechanical engineering and tool materials.
With our equipment consisting of extrusion presses, wire drawing and stretching benches, induction and chamber furnaces as well as several mechanical test stands we can conduct R&D projects and feasibility studies in various fields.